Who is Lea Michele?
Lea Michele Sarfati is an American actress, author and singer who was born on August 29, 1986 in New York, US. Her parents are Edit T. Sarfati, a retired nurse, and Mark D. Sarfati, a real estate agent. She has the Italian, Spanish and Jewish ethnicity backgrounds. She is in a relationship with Matthew Paetz, lifestyle coach and dancer, from 2014.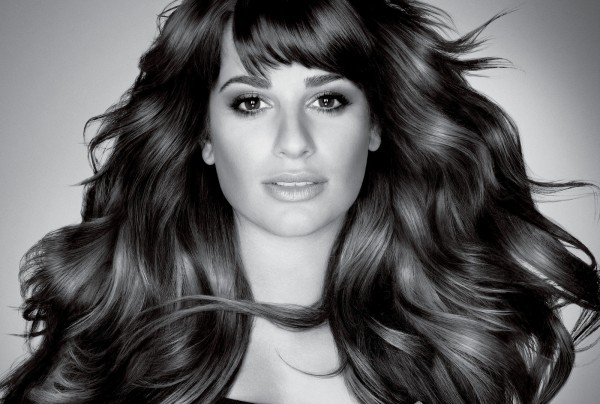 Acting Career Information

The career of Lea began when she was only 8 years old. She went to an open audition for musicals and consequently became an actress of Broadway. Her debut on the stage was in 1995 in Les Misérables. In 1998, she played on the stage in the musicalRagtime. In 2004, she got the role in Fiddle on the Roof.
In 2006, Lea was awarded as the Outstanding Actress in a Musical for Spring Awakening. After it, the actress received several roles on TV where she continued her career.
The actress has gained a major popularity with a role in a famous TV-series Glee, where she played one of the main character, Rachel. This show became successful since its premiere on TV in 2009. Due to this series, Lea became the Hollywood star.
It was popular as it was about the lives of teenagers and young adults who experience social injustices by their peers in schools and colleges. Therefore, most of the Glee fans were young teens and adults all over the world who experienced the same problems.
Many actors such as Kevin McHale, Alex Nelwell, Chord Overstreet, Dianna Agron and others acquired popularity mostly due to starring in this series. Almost all actors were selected from Broadway shows, and all the vocal and dance parts were performed by themselves.
Lea Michele performed many songs during her participation in the series. One of the most famous songs that she performed for this show was a cover of the Beyoncé's song I Was Here. However, the series suffered a setback after Lea's co-star and boyfriend, Cory Monteith, died in 2013. In 2015, the last episode of the series came out.
Other activities of Lea Michele and her net worth
Except for Glee, Lea had cameo appearances in other TV series such as The Simpsons, The Cleveland Show, and Sons of Anarchy. Also, Lea was always an active defender of the animal rights. In 2010, she became the spokesperson of the PETA organization. Lea spoke out against cruelty towards animals and insisted on prohibition of clothes made out of animals.
The actress had several performances for children with chronic diseases. At the age of 26, Lea acted for promotion of various products such as Advanced Hair Care. She has a 7th place in the Maxim's Sexiest Women in the World and 12th place in 25 Beauties Peoples.
Thereby, Lea Michele demonstrated not only her acting talent, but also an active life position. All that together helped her to get significant incomes and fame. According to recent information, her net worth is valued to be $10 million in total. It relatively small in comparison with, for example, Beyoncé net worth, which is about $400 million.
Lea Michelle net worth: $10 million
Richard Mon is a graduate of the University of San Francisco. He is active and debanoir person who likes various interesting activity. He likes animals, sport and spare his free time with friends. One of his hobby is writing articles about famous people.