Trusting strangers to move your home and belongings within the same city or state is one thing. Letting strangers bring your stuff over an ocean is another. It is important to get the right international movers, but how can you tell if a moving company will handle your belongings with care or not? There are several things to consider in determining if a moving service is a good choice or not. Let's have a look at these…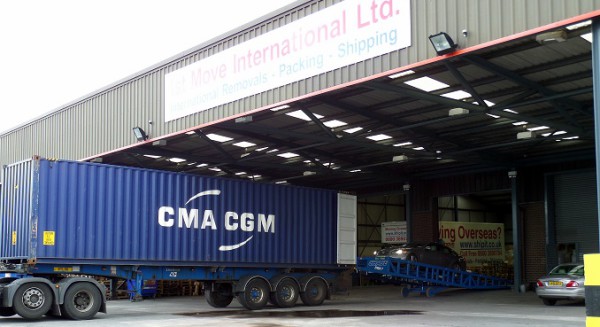 The experience
When you are looking for an international moving company you need to get more information about their experience. They might claim on their website that they are experienced international movers and that they have moved houses across oceans since 1980. This is a nice to hear, but you should verify by asking for references.
Even if it is true that they started their moving services in 1980, they might only have moved one or two homes per year. If you ask for examples of happy customers you get a better picture of their experience.
Legal stuff
Moving abroad means a lot of legal stuff. This is something the moving company should be able to help you with. They should have clear guidelines that can take you through the move and will be able to give you proper support. When you ask questions they should have the answers or know where to refer you to.
Great support
You will also want great support from your international movers. You should have a contact person to consult with and always be able to verify what's going on with your stuff.
When international movers mess up
Nobody wants a nightmare.  For example, the boat transporting your belongings over the Atlantic sinks or a container fire decimates your furniture. Most international moves don't run into these kind of problems. However, there can be situations where you will wish you would have put more effort into researching the international movers in your area.
So what can be done when movers mess up? This all depends on what type of company you choose. Moving scams can be very costly and if the movers tricked you lawfully or managed to escape the country there is not much you can to do about this.
Preventive care
If you want a smooth international move you should make sure to choose a serious moving company with a good reputation. Check references and learn more about how the movers work. The way your questions are answered will tell you a lot about the attitude of the moving company so this is something to pay attention to.
After a mess up
If a mess up is already a fact and you realize you picked the wrong international movers, you should discuss the matter with a legal expert. If the case is lost but you are right about the movers being in the wrong, you might want to warn others about this. Think twice before bad mouthing on the internet and only publish things that are true and correct.
Hurt feelings is not a reason to go online in forums and inform others of movers who did not live up to your expectations. However, actual monetary loss might be a cause for going public with the information.
I have more than 10 years of experience in the moving industry. After thousand of successful moving project private, commercial, local, and international, its about time to share some of my experience. For more info please check my linkedin profile https://www.linkedin.com/pub/yaniv-yani-dalei/13/5a3/936