If you are in the process of opening up your own salon, or you are redesigning your existing hair salon you will want to be sure that it looks great and is functional. Women and men love to have their hair done at trendy salons that are comfortable and offer all of them the beauty services they want.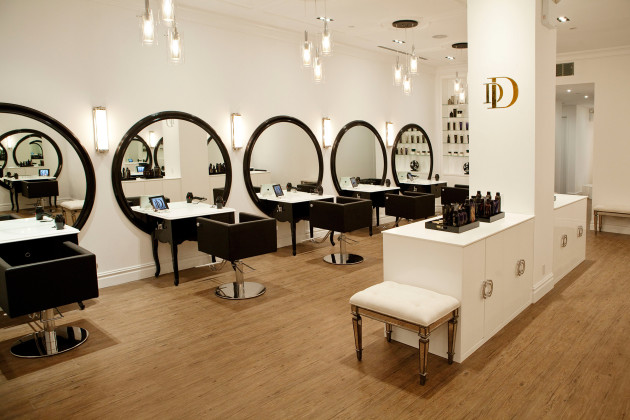 Washing Hair
A clean head of hair is the starting point for every cut and style. As a salon owner, offering your valued clients a great seat and wash basin is the first thing you can do to keep them coming back again. Clients do not enjoy having to try and adjust their body position to get a thorough hair cleaning. If your clients are having other services such as hair coloring, highlights or a perm, your stylists may need to use the wash basin several times to complete their hairdo. When you use high-quality salon equipment to furnish your wash areas, you can be sure that your stylists and clients will be happy with their time in this area. If you add a complimentary head massage or deep conditioning treatment, you can be sure that your repeat business will soar.
Styling Areas
The design of your salon is your branding. Salon owners should invest in beauty salon equipment that looks professional and is made to last a long time. Avoid using mismatched chairs and stations. When salons are put together in a haphazard manner, it takes away from the ambiance of your salon. It might also give clients the idea that your business was just sort of thrown together using whatever equipment you could get your hands on. People visit salons to improve their self-image, so visiting salons that are having a difficult time making their own image coherent does not bode well or build a great business reputation.
Work with One Supplier
One way to assure that all the stylistic details of your salon stay uniform is by working with one supplier that has hair salon equipment for sale. When you do this, you can buy all of your equipment at once or buy piece by piece. Since they carry the same line of chairs and other salon needs, you can always rely on them to carry the same style when you need to add to your collection. Salon needs they carry include stylist chairs, wash basins, wash basin chairs, front desks, manicure stations, pedicure chairs, display stands, massage tables, supply trolleys, workstations and much more. You do not need to waste valuable time visiting many salon supply stores when you get everything you need from one centralized supplier. Making the decision to open up your own salon is a major one, but it is much easier when you have all the salon equipment you need. As your business grows, you can easily add workstations or whatever other salon equipment you need to accommodate your business growth. Making your salon business is a lot easier when you have the flexibility to add-on to your operations as you need them.