The first Saturday in May means one thing to horse racing fans – The Kentucky Derby. Even for the casual fan, the first race in the Triple Crown simply means an excuse to party. So throw a knock out bash sure to please everyone by following a few simple tips.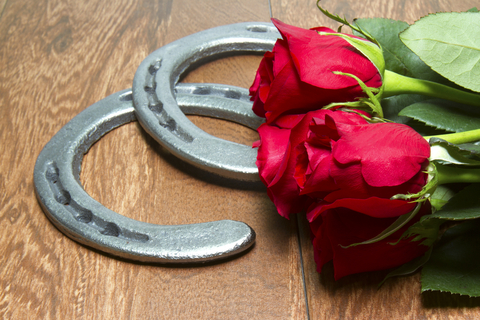 Themed Decorations
Keep decorations in the theme of the Run for the Roses. Use red roses to adorn the food or drink tables.  Find napkins, plates and cups decorated with horses. Throw a few horseshoes around for good luck. The more adventurous amongst you could include a Starting Gate at the entrance, tote boards with funny sayings around the room or a Finish Line near the TV.
Speaking of food and drink – there are few rules for what to have at a Kentucky Derby party with one exception. No Derby Day is complete without a Mint Julep.
Mint Juleps are a Must Have!
Fortunately, Mint Juleps are easy to make.  Simply muddle 3 sprigs of fresh mint with 1 tsp. sugar and 1 oz. of water in a cup.  Fill the glass with crushed ice and add 2 oz. of good Kentucky Bourbon.  Stir and garnish with a mint sprig. Slip slowly through a straw to enjoy.  Just be aware that despite the image of genteel Southern ladies sipping juleps on the front porch on a hot day – they are potent drinks!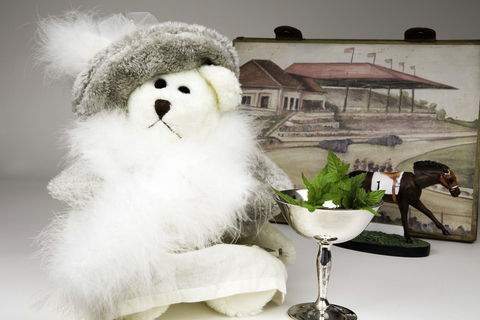 It's All About the Hats
Kentucky Derby Day is all about pageantry and tradition. Attendees at Churchill Downs in Louisville dress in their finest wear and don elegant hats. Add a little grace to your soiree by having a Derby Hat contest.  Encourage attendees to decorate and wear their own creations inspired by the event. Offer prizes for the most elegant, most creative and most outlandish.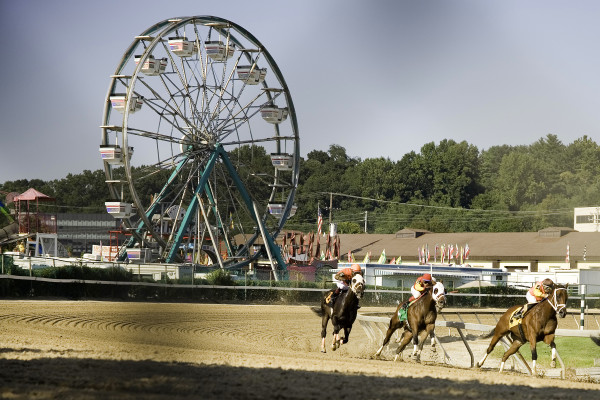 Bet on a Good Time
Keep the excitement stirring until race time by offering your guests a betting interest. If you have a racetrack or OTB nearby, purchase multiple $2 Win tickets for each of the horses and randomly hand them out as guests arrive. You can sign up for online betting accounts in most states allowing you can generate the wager without leaving home.
Or simply print the horse names on a slip of paper to give away so each guest has his or her horse. Even the most uninformed fan loves to have something to root for during the race.
You could even bet on your own races. Buy several toy stick horses for your guests and have races among each other. You could lay out a simple race track in your front or back yard, or even in the house. Just make sure your guests don't have too many mint juleps before your stick horse race otherwise you might end up with a few downed "horses"!
My Old Kentucky Home
Finally, print out the word to My Old Kentucky Home to share with your guests because nobody, and I mean nobody, knows all the words to that song. Then sit back and enjoy the fastest two minutes in sports!
Images copyright Karen Foley via Dreamstime.com
Karen Foley is a freelance photographer and writer. You can learn more about her and her work by visiting her personal website or her photography portfolio at Dreamstime.com.