So you have taken the first step towards choosing your dream machine. If your preference of genre is gaming and you are fed up of cursing your primitive laptop, here is a way out to cure all your miseries and bring back the fun! Now you can play all the latest games from NFS most wanted and the batman Arkham City to the likes of Dota2, LoL and Smite, without burning a hole in your pocket. These are the top 3 budget gaming laptops by HP which can handle almost anything that you can throw at them.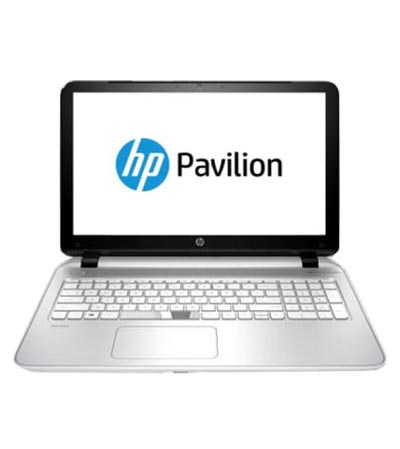 HP 15 G002AX Notebook
APU Quad Core A8/ 4GB/ 1TB/ Win 8.1/ 2GB Graphics Card
With a classy sparkling black finish on the outside, this laptop is a shining star from HP. At under 35k INR, the laptop has a 15.6 inch HD LED backlit screen with a resolution of 1366×768 pixels and a 1 TB HDD. It runs on the 2.0 GHz Quad Core AMD A8 processor with Turbo boost up to 2.4 GHz. The processor is perfectly matched with the AMD Radeon HD 8570M 2 GB Dedicated graphics card. Coupled with 4GB of DDR3 RAM, this a beast for your buck!
HP 15-P001TX Notebook
Intel 4th Gen Core i5/ 4GB/ 1TB/ Win 8.1/ 2GB Graphic card
This sub 50K INR laptop has the 4th Generation Intel i5 processor running at 1.7 GHz and turbo boost up to 2.7 GHz. The 4 GB DDR3 RAM and 2 GB dedicated graphic card GeForce GT 830M from NVIDIA provide an unmatched gaming experience. The graphics card is amongst the best and you can play games in high definition and watch HD videos seamlessly. It comes with Beats Audio technology and dual speakers that provide an equally amazing audio experience.
HP Pavilion 15-p097TX Laptop
4th Gen Intel Core i5/ 4GB/ 1TB/ Win 8.1/ 2GB Graphics card
This laptop also runs on the Intel 4th generation Core i5 processor at 1.7 GHz with turbo boost up to 2.7 GHz. It has 4GB DDR3 RAM and 2GB NVIDIA GeForce 830M dedicated graphics card. It has a lock port for additional security and comes with Windows 8.1 preinstalled. At a similar price tag it comes with a better design and bright aqua blue color that makes the laptop looks cool and youthful.
If you are on a budget, then these laptops will help you stay on track and still get the best of gaming experience. Choose from these Top 3 gaming laptops from HP and enjoy.