Are you currently deciding where to go on your next vacation? There are lots of great destinations all over the world and one of these is certainly Tanzania. An overland Tanzania holiday will give you the opportunity to explore the country in a manner unlike any other. You will experience the best of Tanzania whilst enjoying amazing adventures and activities. Keeping that in mind, read on to discover all of the reasons why you should consider a trip to Tanzania.
Safari 
There is only one place to begin and this is with the fact that Tanzania is one of the best locations to visit if you want to enjoy a safari. You can also get a closer look and feel of Africa's wilderness, as there are 15 national parks in the country. There are so many different animals to witness and the elephants in particular attract many people.
Mountain Kilimanjaro 
Of course one of the main attractions in Tanzania is Mount Kilimanjaro. This is a truly stunning site to behold, whether you plan on walking part of it or not. It features stunning glaciers and slopes that shimmer above the clouds. It will take your breath away. The beauty of this mountain cannot be done justice with mere words. A lot of people elect to climb this mountain when they visit the country and this tends to be the main highlight of their vacation.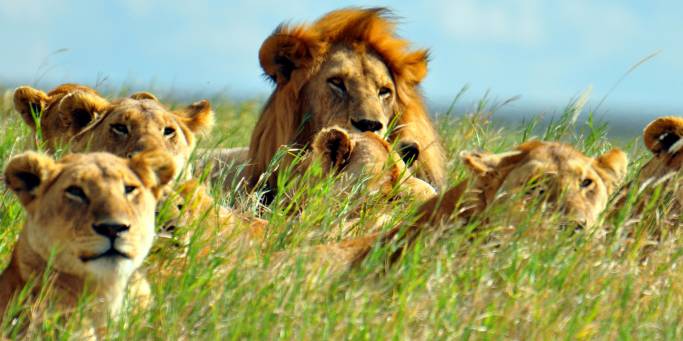 Culture 
The culture in Tanzania is truly fascinating. The dancing styles, traditional 'ngomas' and folklore differ from tribe to tribe. This makes the country extremely interesting. There are so many stories and traditions to embrace and you can take these back home with you to tell your friends and family.
Zanzibar 
Zanzibar is another popular place to visit when in Tanzania. This is an archipelago in the Indian Ocean. It features crystal clear water and stunning sparkling white beaches. It is the ideal place to relax and you can enjoy activities too, such as swimming with the dolphins or scuba diving.
Canoeing 
There are many more water activities to enjoy in Tanzania when compared with other countries in Africa. You can enjoy the Indian Ocean, Lake Nyasa, Lake Tanganyika and Lake Victoria to name but a few. Canoeing is a great way to appreciate the scenery and the wildlife. Nevertheless there are plenty of other water activities to enjoy as well.
Festivals 
Aside from the points that have already been mentioned, another reason why so many people make the trip to Tanzania is to enjoy one of the many traditional festivals and events that take place throughout the year. These festivals often celebrate local culture, arts or sporting competitions. They are vibrant and exciting.
When you take all of the points that have been mentioned into account, it is not difficult to see why so many people are considering an overland Tanzania holiday for their next vacation. You are guaranteed to have a holiday of a lifetime. There is something for everybody to enjoy. Thus, whether you are travelling alone, with friends, family or your partner, this is a good choice.