There are many types of vacations available these days, but it is the world luxury cruise sector that is growing the fastest. A cruise on a liner offers the opportunity to visit locations around the globe in a relaxed way. There is no having to pass through an airport terminal for each country, you simply visit each location after a day sitting in the sun, as well as on a full stomach.
Although many cruises exist, those on luxury liners give the vacationer a feeling of being part of royalty. What you actually get is a floating five star hotel, with every amenity that you can think of. There are many restaurants, each with different food types, and dress codes. Even what you would call a snack becomes a memorable experience. While the main meal restaurants can serve up to ten courses, and the food is always produced by a master chef.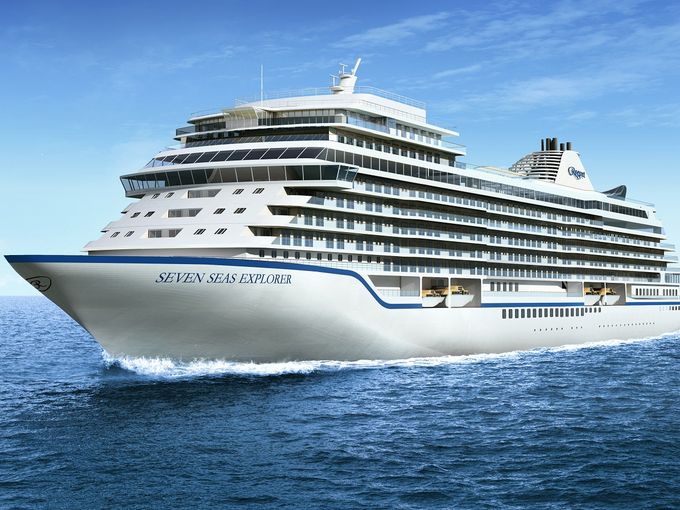 When it comes to accommodation for luxury cruises, regardless of the class of cabin you have selected, or were on the ship it is located, you will experience a level that is similar to staying in one of the world's best hotels. Each cabin will have everything you need, including an ensuite bathroom. They all have televisions, and these days they will also have internet access via satellite, so you can stream pictures and videos of the trip direct to friends and family. For those who have opted for a stateroom, then you cannot get any higher class than this. The decor is all high quality, and each room comes with a deluxe standard of amenities. Many of these rooms come with a personal balcony.
One aspect that is not well known when it comes to a luxury cruise is that the number of cabin staff is higher than on a normal cruise. This is to ensure that all passengers never have to wait more than a few minutes for a member of staff to turn up whenever they need one. All staff are also trained to a high level, and they are there to make sure each passenger has a trip that they will never forget.
Luxury cruises take place in many locations, with the most popular being in the Mediterranean, the Caribbean, and Asia. Each one is unique, and the destinations they visit are many and varied. While on board there is plenty of entertainment, this can include live music, shows, dances and the cinema. There is also plenty to do for the children, as they are well catered for. Each guest is made to feel special, unlike a normal cruise where they are just another person amongst the masses.
If you are looking for a vacation that offers you the same level of treatment that a prince or princess receives, then luxury cruises are for you. It may also surprise many people that the cost of these cruises is very affordable compared with other vacations, and do not forget, everything is included in the price; food, rooms and trips to each destination. If you have never considered a luxurious cruise before, now is the time to consider one.