HVAC repairs can be expensive. If your home heating and cooling system is in need of repair, it's important to partner with a trustworthy contractor in order to get your system back up and running. A good contractor will be able to repair your system quickly, explain what caused the problem, and make recommendations for how you can keep your HVAC unit operating optimally. Here are four tips that you can use to find the right person for your home heating or air conditioning repair.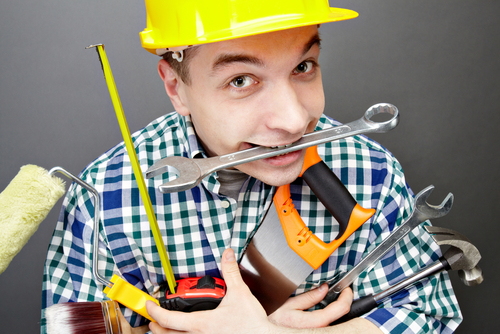 Talk to your Family and Friends
If you have family and friends nearby, consider asking if they could recommend an HVAC contractor for your system repairs. Chances are they may have hired someone in the past or know of a reliable local professional. Talk to a handful of different people you know to see if they have any recommendations. Getting input from someone you trust can help you feel more confident about the company or person you choose to hire.
Use a Search Engine to Find Local Businesses
A targeted keyword search online can provide you with a list of several possible options for heating and cooling contractors nearby. For the best results, consider inputting your location with your search. For example, if you live in Greensboro, North Carolina, you may want to search on the Internet for 'heating and air conditioning repair in Greensboro NC.' This will help you find a whole list of companies that may be able to help with your system repair or replacement.
Do Your Research
After you've come up with a list of HVAC contractors in your area, it's a good idea to follow up by searching for online testimonials and reviews from past customers. This will give you a better idea of what previous clients have had to say about their work, their prices, and their service. Taking the time to research different professionals can help you learn more about a contractors' reputation in your community, and avoid hiring someone that's received negative feedback from past customers.
Consider Getting Price Quotes
As with any other service, comparing price quotes from different HVAC contractors can potentially save you money. Talk to different professionals about the type of system you have and the trouble you're experiencing, and ask if they can give you an idea of what different types of repairs typically cost. Chances are they will be able to provide a ballpark estimate for you. Getting a handful of price quotes can help you decide which contractor to hire.
Are you currently searching for a heating and cooling contractor to repair your home's HVAC system? There are a number of approaches you can take to find the right person for the job. Consider asking loved ones for their recommendations, doing an online search for local businesses, and then following up by reading reviews from previous clients and getting price quotes. Scheduling repairs and routine maintenance with a trustworthy HVAC contractor can help keep your system running well over the years.