A huge number of people in the UK suffer from skin problems, with these ranging from skin that is a little sensitive to conditions that require a rigid routine and medication. For those with a skin complaint, it can affect their lives in many ways, from pain and general discomfort to a complete lack of confidence. If you suffer from an oily, blemished or eczema prone complexion, there are ways to improve your skin dramatically.
Why say no to steroids?
When you are first diagnosed with a skin complaint, medication is the first port of call for many. While this may clear up your skin dramatically, there are a number of reasons why many people don't like to take medication – mainly because of what's in it.
Steroids are a main component in many of these drugs, and their side effects can be pretty nasty. These can include weight gain, extreme mood swings and even the onset of acne – definitely a no-no for those looking for clear skin. So what are the alternatives?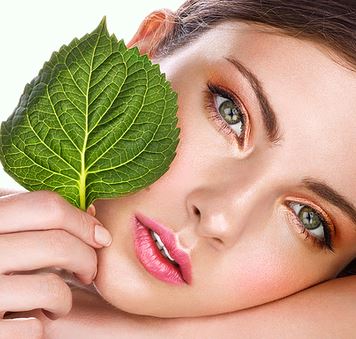 What products are out there?
There are a number of genuinely natural skincare ranges out there that don't contain any harmful compounds and which are specifically formulated for oily, blemished, acne prone and eczema troubled skin. The MiEssence and Plantae brands and their Purifying Skincare ranges are two of the best out there, supporting their claims by having all their products CERTIFIED ORGANIC by ACO, USDA and BioGro.
Miessence has formulated its Purifying Skincare Range by combining aloe vera leaf juice (main base) with luscious natural ingredients such as organic echinacea, burdock, calendula, witch hazel, tea tree and lemon myrtle, all of which are recognized as an excellent remedy for acne and eczema.
Plantae's Purify Skincare pack is thoughtfully formulated with a certified organic lavender water and a blend of oil-regulating herbal synergistic complex of organic lemon, sage and ivy. One of the hero ingredients, unknown in Europe, is Totarol™ from the native New Zealand Podocarpus Totara tree that helps prevent acne and skin blemishes.
Good skin starts on the inside
Of course, it doesn't all begin and end with skincare – what's going on inside of your body matters too. A number of studies have connected eczema to immunity and gut health, so it's important to make sure that you're getting enough vital nutrients. Alongside a healthy diet and dedicated skincare routine, taking supplements is a great way to give your immune system a boost.
Supplements such as InLiven and Fast Tract Superfood Probiotics and Redmond Clay™ are all free of harmful synthetic ingredients. Redmond Clay in particular binds toxins and supports your detox regime, while being derived from a rare mountain clay that people have sworn by for years. How much closer to nature can you get than that?
Start your skin detox today!
There are a lot of remedies out there for problem skin, but we think that we've shown you that taking the natural path is the best way to go about solving them. There are hardly any side effects, natural products are better for the environment and you'll find that in the long run, they are a lot better for you.
Our suggestions are the perfect products to begin your skin-cleansing routine with, and there are many more supplementary products to explore, for example Miessence treatment gels, luxurious skin serums and masks. So what are you waiting for? Say no to harsh, chemical remedies and re-connect with what nature has to offer. Your skin will certainly thank you for it!
Jana Cevelova is the Marketing Director for online organic beauty retailer – Purely Natural Cosmetics. Jana and the team are completely dedicated to offering only the very best quality in each and every one of their certified organic products.