When you're a motor trader, it's important to do everything by the book and to follow official guidelines. The UK government states that anyone running a motor trading business must be covered by the appropriate insurance. If you are just getting started in the industry it can all seem a bit confusing – so we're here to help you out! Firstly, we'll talk a little about what motor trade insurance is, and then we'll explain why it is so important that you get yourself covered.
What is it?
So, what exactly is motor trade insurance (sometimes called road risk insurance)? Well, it's a type of insurance that covers your customer's vehicles should they become damaged during while they are in your care – e.g. in a motor repair shop.
Another aspect of the trade that this kind of insurance covers is any damage sustained while you are driving cars in the process of either buying or selling them. It's not the same as standard car insurance, so make sure that you've got the right kind of cover before you make any decisions.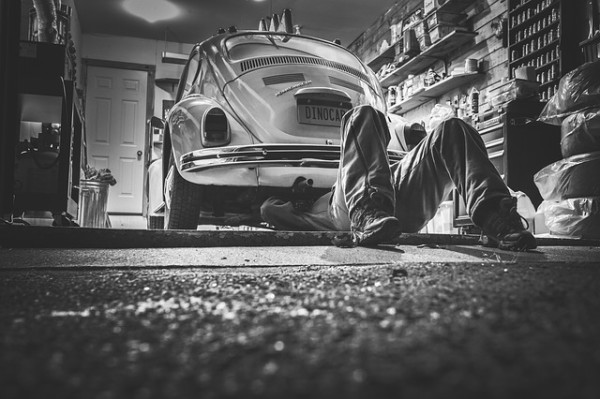 What kinds of cover are available?
Like any kind of insurance, there are different levels of cover. Third party only is the bare minimum of insurance cover that you are required to take out, as it only protects the other party's vehicle. Third party, fire and theft is the same as third party, but also covers damage to vehicles in fire, or if they are stolen. Then there is comprehensive cover, which also covers damage to vehicles owned by the business.
Motor trade liability insurance includes public liability, employer's liability and sales and service indemnity. Looking at the pros and cons of each type of insurance is vital if you are to find the right one for your business.
Why is it needed?
So why is this insurance so important? Surely if the car isn't yours, it's not your responsibility? Wrong! While a vehicle is in your care, you are responsible for any damage caused to it, whether it is within your premises or an accident out on the road. Activities where you could possibly damage a car include: the collection and the delivery of a customer's car, road testing a car as part of an MOT, service or repair, and as a vehicle is being used in any kind of demonstration relating to your business (at a trade show, for example).
If you don't take due care to protect a vehicle while it is in your care, you then become responsible for replacing it – a good example of this is if you left it in an unlocked garage. So as you can see, there are a lot of eventualities to cover.
You may still be wondering why you should take out this insurance. Well firstly, you'd be breaking the law if you didn't! Secondly, you want to be sure that you are only paying out when you need to. Your insurance company will be able to advise you here. Thirdly, it will give you the peace of mind that if anything were to go wrong, you would be able to make a claim and resolve the situation as quickly as possible.
Take out your insurance today
Hopefully we've cleared up any confusion you may have had about motor trade insurance. Talking to your insurance provider of choice about what kind of business you are running and what you want covered will allow them to pick the right plan for you, leaving you free to concentrate on making your business a success!
Gemma Sheldrick is the Head of Strategy for one of the cheapest Motor Trade Insurance Providers – DNA Insurance.