People tend to ask when a good time to buy an insurance policy is. Well, any time is a good time – the sooner, the better. One of those moments in life when you absolutely have to have insurance is when you're expecting a new addition to the family, or when you've become a parent. It is borderline irresponsible of you if you don't, and we all know that no parent wants to be irresponsible! There are many things that you must prepare for while expecting a new addition to the family, and being financially stable by being insured is just one of those things that should be at the top of your list of priorities. So to help you figure out insurance if you are at this stage, here are some precious tips:
• Assess Your Options
While the options in terms of insurance policies are numerous, broadly, they are variations of the two main options – whole life and term life insurance. Whole life insurance is the more comprehensive option, since it lasts for your lifetime, and includes an investment component that increases the value of your payout. It is decidedly more expensive in terms of premiums, though, for this very reason. In contrast, term insurance is a lot cheaper. In case of term life insurance, you insure your life for a fixed amount and for a certain period of time. The time period could be anything, but is generally set between 10-20 years.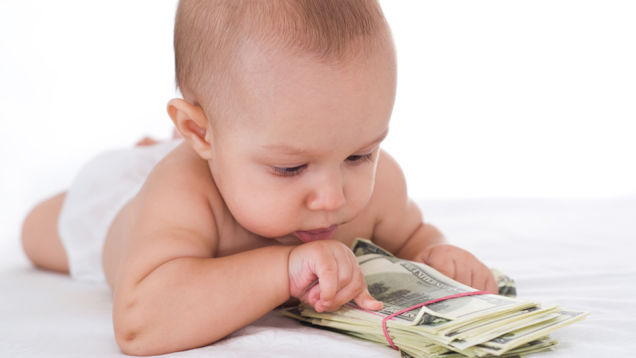 • Calculate Your Needs
There's no point purchasing a policy over and above what you'll potentially need or more than what you can afford to pay. So figure out what your insurance needs are, and how broad the spectrum of coverage should be (based on your needs, and of course, the potential needs of the baby).
• The Sooner the Better
I'm repeating myself because I mean it in the context of pregnancy here. As soon as you find out that you're going to be having a baby, don't delay, get insurance as soon as possible. The healthier you are, the cheaper it is, and if you plan on buying insurance for yourself as the mother of the child, or if you want to make sure your wife who's pregnant is insured, be warned that if the pregnancy is too far forward then insurance rates will shoot up, and some insurers might even refuse to give you a policy.
• Both Parents should be Covered
In most households these days, both parents tend to work. This means that if something was to happen to either one of them, the economy of the household and its earning prowess would drop alarmingly. Because of this skewing of the balance, your life could be thrown into turmoil. In fact, even if one parent is a stay-at-home parent, they should be insured, because having to cover for them in the event of their passing away with help and daycare costs is also a valid concern.
You've braced yourself for everything else that comes with the arrival with the little one, haven't you? So why not be prepared with your finances with a robust life insurance policy? After all, financial security and peace of mind is what we're all after for ourselves and our family.