A kitchen is not ever completed without a bread toaster. Toasts and sandwiches are most convenient and easy to prepare snacks all over the world. People who are always on a move can simply toast the bread, apply butter or stuff some veggies and meat between two toasts and get going.
Today, bread toaster comes in lot of variety to meet the requirements of all the customer segments. If you are buying the bread toaster for the first time, you should keep in mind below factors before you finalise the deal.
How Many Slices can you Toast?
Bread toaster these days has the capacity of toasting 2, 4 or 6 slices at one go. While the ones having the more capacity save your valuable time, it is no brainer that it will also cost more. Besides, the also occupy more space in the kitchen whereas the toasters with the capacity of toasting 2 or 4 slices are usually quite compact and they occupy less space in the kitchen. If you have a large family then there is no point buying a 2 slice toaster and you should either go for a 4 slice toaster or a 6 slice toaster.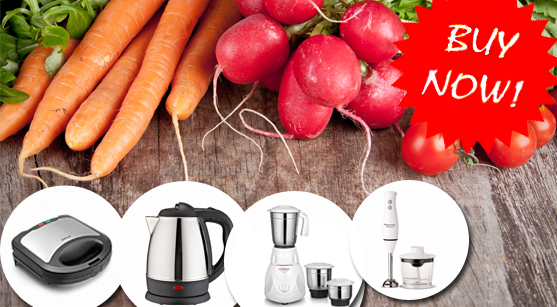 What else you can Toast?
A conventional toaster allows you to just toast the bread of regular size. However these days, you can toast thick and large breads, muffins, sandwiches etc. So before you decide to spend on a toaster, it is always advisable that you go for the multipurpose one. This way you can add your own unique flavour in good old toasts.
Easy to Handle and Clean
A bread toaster should be easy to control and clean. Ideally it should have automatic mechanism that can auto turn off the machine after a desired time. A manual stop button is also desirable for those who do not like to toast their bread too much. Also, during the use bread crumbs often remain inside the toaster. There should be a button that may remove the clogged bread crumbs in the grills of heating element. There should also be crumbs tray at the bottom which collects all the remaining bread crumbs and keep your kitchen top clean.
Warranty
Just like any other electric product, it is always good to have a warranty of at least a year. This will ensure that your money is safe and even if the toaster goes bad, you can easily get a replacement or get it repaired for free of cost. Do look for the ISI mark on the toaster which is the guarantee that you are getting a product that has met all the safety standards.
General Stuff
Before you decide to buy a bread toaster, it is always advisable to go for bread toaster online shopping in India. Buying it online saves you with a lot of cash. However, make sure that you buy from a reputed website so that you get genuine and authentic bread toaster.
Author is a freelancer who loves to write about kitchen appliances, food and recipes.