Upgrading your kitchen is a big project. Chances are you began mapping out your plans months in advance, setting aside some extra money each month and looking at photos of renovated kitchens in home magazines and online. If you've taken the next steps of hiring a contractor and setting a date for the kickoff of your renovation, you may be feeling excited but slightly anxious about your materials choices. Here are four reasons why shopping at a specialty store ahead of your kitchen remodel can help you feel more confident about your upcoming project.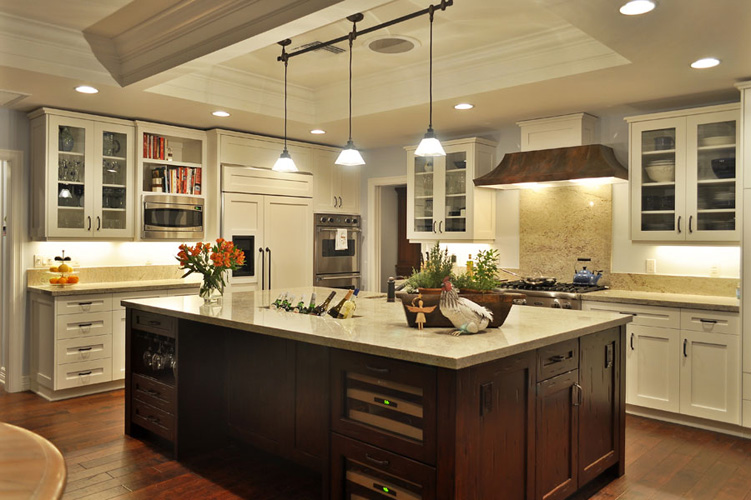 The Inspiring Ideas
One of the best parts about visiting a specialty store is the inspiration you can draw from all the beautiful displays. Larger stores have dozens of model kitchens in their showrooms, featuring an array of cabinet materials, countertops, tile, and flooring. If you are looking for inspiration, a kitchen showroom can help you get a better sense of how things look and what's appealing to you.
You'll Have a Better Understanding of Cost
While you may have some idea of what things cost after spending time online researching different materials, stopping in at a specialty store can help you get a more comprehensive picture of what you can expect to spend on your renovation. Not only will you be able to better understand cost, you'll also get a better sense of the quality of different materials available in the showroom. Remember, it's hard to determine quality by looking at an online photo.
The Helpful Advice
If you head to your nearest big box store, the employees may not necessarily be well-trained in home improvements. But if you visit a specialty kitchen showroom, you're likely to have a vastly different experience. Employees will be on-hand to answer any questions you have about materials, and provide you with some helpful tips for making your home renovation a painless process. Many of them have several years of experience working with homeowners, contractors, and suppliers, so you can feel confident that the advice they're sharing is helpful and accurate.
Understanding Ordering Timelines
One of the trickiest parts about any renovation project is ordering timelines. This is especially true when it comes to a full kitchen renovation where the flooring is typically installed first, then cabinets, countertops, and appliances, in that order. Scheduling a consultation or simply talking with an employee at a kitchen specialty store can help you get a better understanding of ordering timelines, and how quickly you'll need to order materials for your project. If you're working with a contractor, they will be able to provide guidance on this process as well.
Renovating your kitchen is a big project that can completely change the look of your home. If you are starting to move forward with your remodel, consider visiting a specialty store before you begin working. Stopping in at a kitchen and bath store will not only give you some inspiration, you'll also get a better understanding of what things cost, as well as the typical timeframe for placing orders. Best of luck with your project!