When you are not sure whether to choose greenish blue or blueish green for your kitchen, pick turquoise…
Turquoise really looks nice in a kitchen. With its delicate tones it animates the space, and this color has become a star in interior design. You can combine it with yellow, if you want to make a Mexico style or with white, if you love the ocean. Metal additions like bras or gold are a perfect match with turquoise because it will make a noble, sophisticated atmosphere. It is versatile in studios and bathrooms, and the tones of it can be an amazing addition to your kitchen.
From floor to ceiling, the reflections of aquamarine transform a room into a living stylistics space. If you have the funds and will, you can do it yourself and see how amazing it looks.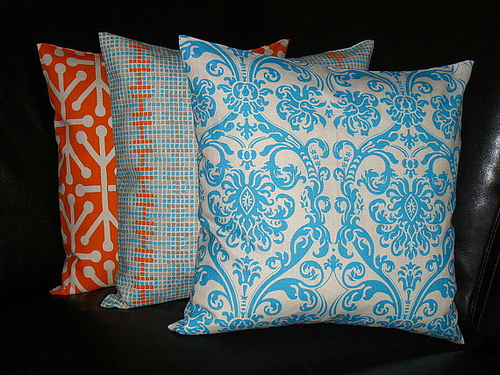 Turquoise tones best match with a simple and light, peaceful tone that offers peace and comfort. Natural word with exposed textures is recommended because it reveals the essential beauty of the material.
More so, it brings warmth and hospitality. Because of the royal look of it, turquoise welcomes aristocratic pieces like antiques, lavish chandeliers or vintage floor lamps. It also perfectly matches attractive light chairs made from reed and heavy tables made from marble. But, if your kitchen has a more modern look, we recommend using metal and silver addition and inox kitchen appliances.
Turquoise and light
Turquoise goes well with low light and with a lot of light, so whatever option is your choice, it will handle it well. If you like more light, with big windows, the color of the walls will create amazing reflections and give a sublime, almost aristocratic feel to the space.
If you like lower amounts of light however, it's fine too. Smaller windows, or just blinds will allow you to control the amount of light falling on the walls. Weaker light will calm the room down, but it won't lack the aristocratic royal feeling that turquoise gives to the interior.
Too much turquoise can be bad
But, restrict yourself to how much of it you use in your space because too much can be bad. Rather than painting the whole room turquoise, mix it with other colors. Having the whole room painted in turquoise will be too cold, too sterile, it will feel sickly. Turquoise is best mixed and matched with other colors. And there's not much mistaking there. Mixing it with metal colors like gold and brass will make you feel like a king because of the royal feeling it gives.
Mixing it with white will resemble the waves of the ocean, the foam they create, making you feel like a sailor. It's an adventurous color, where you can combine as much as you like.
So as you see, turquoise is an amazing color for your space. Whether it is your kitchen, bedroom, any other room, or even the whole house, it's a great choice. It goes well with any amount of light, just don't forget to mix it with other colors, because too much can be cold.
By Milan Budimkic
Milan Budimkic is a creative freelance writer for industries that include but are not limited to the travel, sport, entertainment, internet marketing, and much more. When not blogging, Milan likes to travel and read a lot.