Packing is not easy. Be smart and pack light. It's a good idea to pack a single, semisoft bag whose combined length, How to pack a suitcase is a bit of an art, How to take your holiday wardrobe, your electronics, your photo equipment, library and without breaking the scales, While airlines are becoming an increasingly chick on the weight of cargo. So that you can avoid unnecessary things, and get to your destination most efficiently.
Here are some tips for traveling light.
It's party time first mass holiday departures rang. Who says travel, we mean a luggage: if the average price of the ticket continues to decline, the cost of baggage has proportionately increased. And not just with low cost companies.
How to Pack Your Bag
Before packing your bags, choose the objects and clothes to pack and in what quantities. The weight allowed by the aircraft is not the only constraint: you will lug your luggage at each local movement. More reason to travel light and not bulky. Whatever your destination, you will think to take away the clothes, toiletries, pharmacy, essential documents, email and reading material. These are important elements.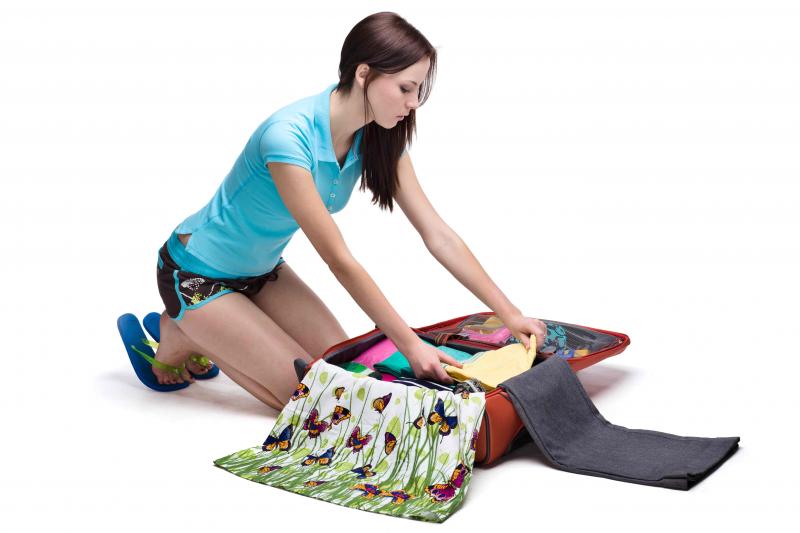 Make Lists Tailored to Your Destination
Local weather, plan (only one) warm sweater, windbreaker or waterproof poncho, but do not try to deal with any eventuality. If necessary, you can buy on the spot a missing element. As you can wash your basic clothes and find the hotel, in most cases, irons and hair dryers.
Toilet Bag Side
Don't take what you find everywhere: soap, shampoo, toothpaste, etc. Siphon the desired amount of your cosmetics in small tightly packed plastic bottles. And focus on drugs and hard to find items on the site as a spare battery for your camera and a universal adapter.
Electronic Devices
Electronic devices which can't do without! They are fragile, take up space and weigh heavy. Go into the smartphone, tablet or laptop depending on the use you have an SLR and with a better zoom rather than a set of objectives. No need camera: all of these devices can also shoot. And if you load some books in digital format, you can settle for a good paper travel guide.
Choose The Right Luggage
The hard-shell suitcases are sturdy but heavy. Better a suitcase rectangular tissue that can store more easily clothing. If you plan to travel a lot to feet, casters will not suffice: a bag-to-back will be more suitable – but no more than 12 kilos to protect your back. However, a good travel bag canvas will be ideal for long transport journeys in common. With adjustable strap to carry it over the shoulder and ideally wheels and a telescoping handle. In all cases, be attentive to the weight of the vacuum bag. It can range from less than 2 to more than 6 kg.
What to keep with you
If you fly, the cabin baggage has a double benefit. It lightens your checked suitcase with you while keeping the precious and indispensable objects – in case the bag would not follow. Weight (between 6 and 12 kilos) and authorized dimensions depend on companies. But if you go over, you may need to send join the hold and pay cash transporting this additional baggage. This is a security issue, in case it would slip out of storage space on the head of a passenger.
Let your hand luggage valuables and necessities (documents, medicines, chargers, etc.), and electronic devices fragile and some of clothes, including a toilet. No more than 100 ml bottles, which may be confiscated at the security check. If you want to carry drinks, you will buy at the duty free shop. Even alcoholic.