Gone are those days when you could easily leave the doors open and go off to sleep without worrying at all. These days one of the major expenses is incurred in building the strong security measures are taken for keeping home and family secure. Having a security door is no longer a matter of fashion or prestige; it is simply a basic necessity these days. In order to protect your family and your priced possessions from burglary, you have to have security door installed in your home.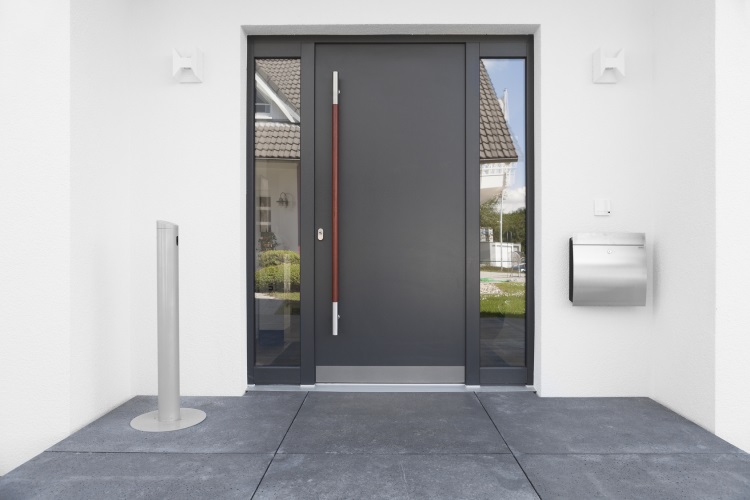 Good security doors are unbreakable. This is a great guarantee for security. No outsiders can open it and access your home. Made with special security requirements, these doors cannot be easily damaged. These are highly durable and last very long and protect your home for many years together.
One of the most interesting parts of such security door is the auto locking system. The system is such that the moment someone closes the door, the door automatically locks itself. Thus, even if you forget to lock the door after you leave, there is no need for you to worry and the door would take care of itself and get locked. Thus, your house would remain safe with a security door.
An extension to this auto locking system is that a security door always opens with its original key. In order to make them anti-theft, the doors are designed such that they can be opened only with original keys. Thus, if anyone who does not have the original key tries to open the security door, he or she would never succeed.
With technological advancement, a brilliant feature has been provided to the security doors in the form of the camera facility. A camera remains installed in a security door whereby you can easily see from inside. In case you are not present, you can still keep a vigilant by using your Smartphone or computer wherever your camera software is installed. Having elderly members in your family would no longer be a serious concern if you are not present and they are supposed to open the door after the bell rings. They can easily see the person standing out and accordingly let the person in.
A security door is also equipped with alarm system. In order to keep your home completely secure, this feature is of great help! The system is such that if anyone wants to break the security door and enter without proper authorization, the alarm will inform the people around them.
A security door offers security in so many respects. It is fireproof because it is usually made of galvanized steel. In case of any accident, this door would prevent fire from spreading.
While securing you house, a security door does not tarnish the look and feel of your home. In fact, the attractively designed doors add to the visual appeal of your house. Besides offering awesome security, it adds to the appearance of your house.
With security door installed in your house, moving a wheeled object through the security door is simply. In doing so, you will not need to lift it since the frame at the bottom of the security door is welded on the floor level. Similarly, children and the elderly people can freely move through this door without injuring themselves.
Security doors are great in reducing your electricity bills. You can bolt the security door and leave the main door of your house open when inside. This way the cost you incur in air conditioning your house would come down and you will be able to save on your electricity bill.
Do you want to know the reasons why you need security door? Find out more information here.