While the e-commerce industry is booming in full swing lots of factors are coming into consideration when it comes to publicizing the brands and marketing them on online portals. Product marketers and merchants have started driving their own spaces on the digital platforms recently. The stores which were offline till now, have a unique online presence now with their e-stores. As consumers are getting more internet savvy and discount centric, it has become a tight-rope-walk for all the retailers and marketers.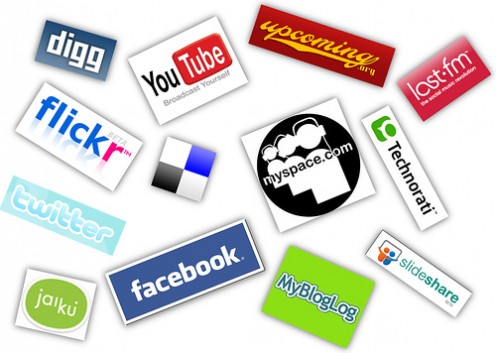 With the growing competition and rivalry in the business market these days, the businesses are leaving no stone unturned to check-mate their consumers' base. They don't leave any chance in invading the competitors' share of market. In such scenario it has become imperative for all the businesses to be on top of their game at all times. Even a single mistake or a lost opportunity to market the products can affect your consumer chain. For instance, if your competitor has a lavish online store and offers exclusive range of products at affordable rates, customers are surely going to go for it, as it is going to be just a click away! The race continues even at a faster pace when newbie's join the market with the limited and exclusive basket of products at prices like never before. The technological craze has groped the entire generation and along with online stores, mobile apps are also coming into picture.
So, the best thing to do is, target all the social networking sites were you shall be able to capture millions of customers from all age groups. By using social networking marketing technique you need not limit your marketing activities with the geographical boundary but make your business open to customers beyond your targeted market. Advertising and promoting your brand is highly important for creating up the perfect brand image. So, while you advertise your brand on social sites, you drive maximum traffic to your site by default. Your brand experiences the much required online presence.
However, if you plan to capture attention via social sites, many aspects need to be taken care of. For eg; your ad has to be real time, also it shouldn't create a disturbance on your viewers' screen, these issues might just put off the things.  Conduct entertaining contests and interactive sessions on social sites and build-up a conversation with your audience to build credibility and win customer loyalty. Next, comes the content, content has to be informative and grab the reader's attention immediately. You just can't engage your viewers without having head strong content. If your content is crisp, you have nailed it!
Next, you can also associate with a series of online couponing sites which help promote your offers over online portals and reach your customers in a smarter way! For instance you simple search for 'Myntra Coupons online or Snapdeal coupons on Google, you get to see all the available discounts and deals on various couponing sites. So, next time when you focus on a large consumer base, quickly check out what's hot and happening on the social networking sites and you could just earn a fortune of customers for yourself!