It has been a long year. You must not be a romantic by heart and it only takes you one day to be sweet and romantic. Once a year is better than nothing, of course, so let's say you want to do so on a Valentine's Day. When you have been extra romantic on a regular basis, Valentine's Day should be all the more romantic compared to the other days to ensure you are lighting up your love this most celebrated season next to New Year. The same ways of expressing your love can be dry and boring, especially if you are not into details. Now, it's time for you to light up your love by trying any of the following smart romantic ideas: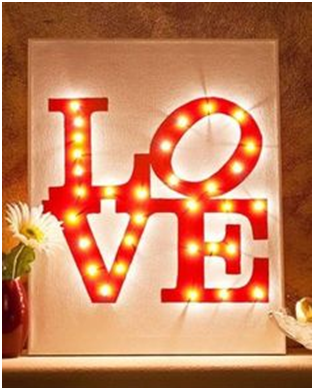 Prepare some aromatic oil or lotion which you think would really get your partner on the mood for a back massage and get him the sweet relaxation a well-loved man deserve. This is one sure way of you hitting him straight inside the heart.
Hide some tiny yet romantic memento under your bed pillows and give it to your significant other the night before you two end the Valentine's Day. This smart idea would likely tickle him down and he will feel the love big time.
Do not ever forget this one thing you should get yourself onto. The idea is you are buying yourself a sexy Valentine dress so you get to please his eyes as you two either go out on a date or privately celebrating the season of love all by yourselves.
Send him an SMS or a Private Message if he is a social media person, and include some romantic notion on it. Or you can simply use a red lipstick and write a simple yet sweet message of love in the mirror for him to see first thing in the morning.
In case you know that you will not be a nuisance at his work, why not come over and spend a lunch break or coffee break with him? Do some surprise trip at his field of work and let the other colleagues drool with envy at your romantic move.
Dedication/Valentine's Card
This may be the oldest way of expressing love and romance yet this never fails to do its magic. Since it has been known, too many lovers, classic and modern alike, tend to send some dedication card and say what they want to say.
What would be the best gift to your Valentine this February but yourself? Put on sexy lingerie and do a self-wrap which would definitely crank up your partner's affection of you. Dressing up, or let's say, dressing down, this day would surely benefit him.
The maxim "the fastest way to a man's heart is through his stomach" has never failed to run its magic among lovers. When you are not some woman who does all the kitchen errands, exempt the Valentine's Day and invent a delectable meal with him in mind.
You might have some other ideas in mind, but in case you need a little help, these can be great.  Establishing a positive habit of expressing any of the above every now and then can start on that day, afterwards. Above are simple ways of Valentine's ideas that will surely light up your love just as you will surely get your own dose of sweet spoiling from your partner. Keeping up with what the rest have been doing will not hurt, after all.