Natural rattan is a tropical vine which has an innate strength, durability and is incredibly beautiful once woven into wicker furniture.
Unfortunately, it's not so resilient against the difficult British climate, and can deteriorate very quickly when faced with rain, ice and cold temperatures.
For this reason, synthetic rattan has been created, a material which has all the benefits of natural rattan but without the drawbacks. Synthetic rattan is virtually indistinguishable from the real thing, and is far more frequently used in furniture because of the advantages it offers.
However, you will still need the reassurance of knowing that you are buying a quality product, and not a cheap imitation. Here's a few ways to check that the synthetic rattan is of the best possible standard.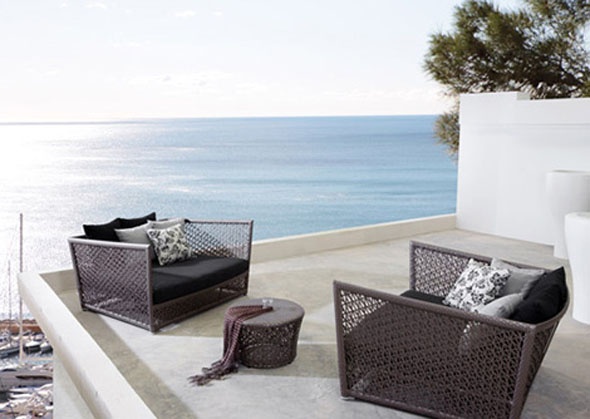 Aluminium Frame
Rattan is woven into a wicker design by skilled craftsmen, creating an item of furniture which is strong, tough and built to last. However, to provide a bit of added strength and structure, this wicker is wrapped around a metal frame.
This frame helps to provide stability, ensuring that the chair or sofa will last for a very long time. In theory.
Of course, if a substandard metal is used, it won't be fit for purpose.
A heavy chair may feel more substantial and expensive, but this isn't necessarily the case. This is because the best metal to use is aluminium, which is relatively lightweight.
When furniture is left in the garden, or exposed to damp or humid conditions in a home, the metal frame can quickly corrode and rust. This will compromise the integrity of the item, and will leave it ready for the rubbish tip rather than lasting the years you have expected.
Aluminium on the other hand, doesn't rust or corrode even when exposed to water. This makes it the perfect choice of material for the frame.
When you buy rattan furniture, check which metal has been used for the frame and don't even consider purchasing anything other than aluminium.
High Quality Weave
There are different types of weave that you will see when buying rattan furniture, and also the quality of the finish.
As a general rule, a full round weave is the most authentic, as more rattan is used, and it's closest to what a natural vine would like. However, in some cases you may find either semi-flat or flat weaves. These are cheaper to use but aren't necessarily a sign of poor quality.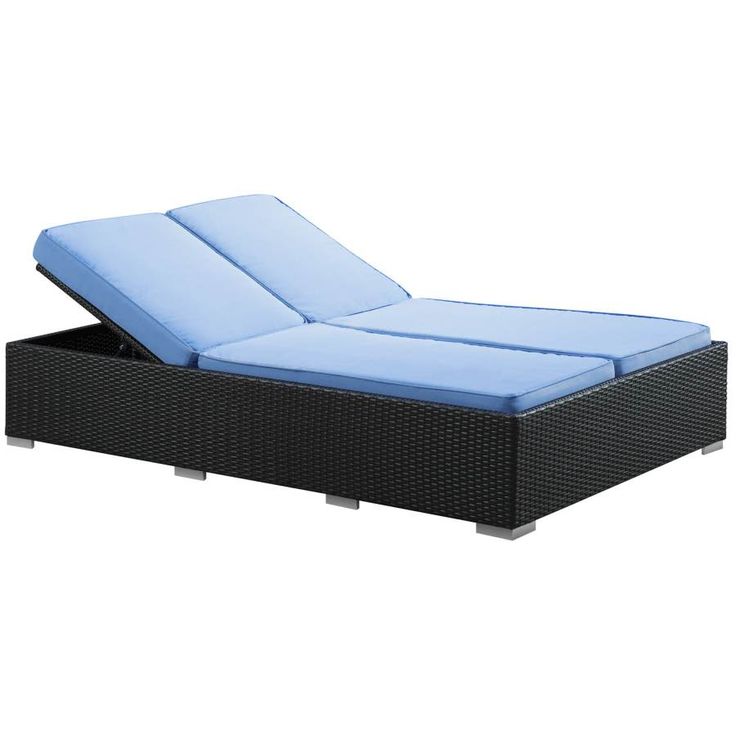 A flat weave can make it much easier to get a tight finish, so the quality of the end design is far more important to check than whether a round or flat weave is used. Check to see how closely the strands are wound together; the fewer gaps there are, the better the quality.
There will inevitably be the occasional gap; it's a handcrafted product and it's normal to expect some natural variation. But these should be few and far between and the overall impression should be of a weave which is tightly packed, with the frame underneath not visible.
Treatment
If you're buying rattan furniture for the garden, you will want your investment to last, looking as good as the day you bought it.
High quality synthetic rattan is great as it can endure all kinds of British weather and can be left out in the frost, snow, ice and rain without any ill effect.
To ensure that your rattan furniture can manage this, check to see whether UV stabilisers and inhibitors have been added. These won't just protect against extremes of temperature, but will also help ensure that your rattan won't fade in the sun.
Conclusion
Synthetic rattan is an excellent material but it's important to make sure you are buying the best possible quality, checking the above features and buying from a trusted online source will help ensure your rattan will last for many years.