Unless you're an avid list maker or absolutely love building plat-pack furniture, it is unlikely that once you find the time to do any home improvements you will want to make a detailed plan too.
However, there are a number of reasons why it is a good idea to think ahead, and knowing in advance what your plans are and any pitfalls of your project can save you time and money.
Here are 5 reasons why planning a DIY project is important.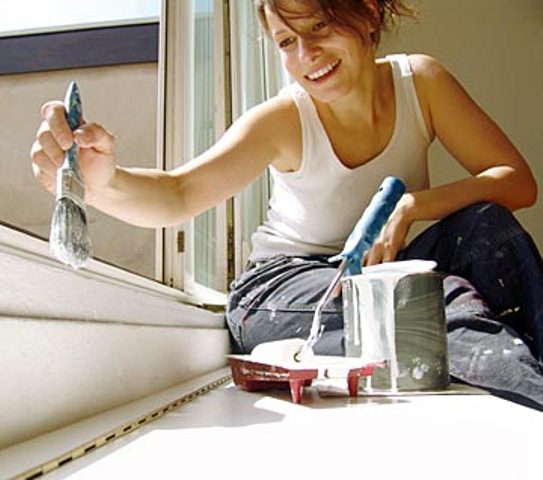 Check for neighbours consent
Politely asking your neighbours if it's OK to drill a few holes in a wall is hardly a legal requirement, but it keeps them in your good books.
If you think your DIY project may be noisy or require work at an unsocial hour, which is more likely if you're making some changes to your home in the evenings after the day job, just let them know and they will less likely to write a complaint.
In particular, let them know how long you expect the works to take. They will be more willing to let two evenings of drilling, hammering and wood stripping pass if they know they only have to put up with the commotion for a couple of days.
Order required materials before work begins
This is a big time saver and can also help save some pennies too. Before starting work, decide what materials and tools you will need to complete the work, and in one trip to B&Q or any other supplies specialists get everything you need.
There is nothing more frustrating than getting towards the end of a build and realising you forgot a certain type of screw, are a sheet of MDF short or got the wrong size of joist hanger.
Buying all your supplies in one batch could entitle you to store or bulk buying discounts too, and pre-buying parts means you have more time to shop around for the best prices.
Is official planning permission required?
Naturally this won't matter for the vast majority of home DIY projects, but for some larger building plans or when working on a period, grade listed property, you may need official planning permission to start your plans.
It is extremely important to get this permission before you start anything – if you've nearly finished building that new conservatory but the council then denies permission to build it in the first place, they can demand you tear it down again.
It's simple to find out what permission if any you need by visiting the Planning Portal website.
Book contractors in advance
Knowing your limitations is a handy life skill in general, but when it comes to DIY it is well worth admitting defeat with the plumbing or electrics and calling in a professional before you try to carry out any changes yourself.
Booking contractors in advance can save a lot of time if you want to get your home DIY project finished in a timely manner, especially as builders and other tradesmen can be fully booked up for weeks.
Are the conditions right?
A really quick thing to check that is often overlooked, but will be conditions be right to do the work? This can include whether interior conditions are correct, such as is there damp present when wanting to paint, any vulnerable people in the home if you're sanding or stripping back old oak flooring etc.
Most important though is the weather for outdoor jobs. If the forecast predicts snow, high winds or torrential rain and you're planning to demolish the shed or scale the roof to fix some slates and remove a couple of tennis balls from the guttering, you may want to re-schedule!
Written by Arthur Wilson, freelance blogger and DIY enthusiast.