There are several backup software storage spaces that can be used for your backup data and files. You are able to make the backup of your important files automatically by using backup software. Users can use a big space to put the files. Just like the physical backup, storage space software is also featured by many updated and advanced features. The files can also be protected safely by using a high level of encryption as the data protection system. In this case, all the files will be protected by the password that can only be accessed by the users. It can reduce the hacking system and virus infection. From that explanation, it can be concluded that backup software is the best solution for your files.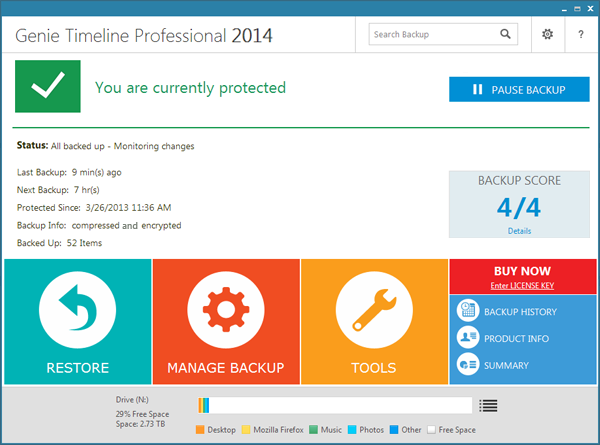 Several List of Advanced Backup Software
The first popular backup software that you can use is Acronis True Image 2015. This software is the recommended backup manager which can provide the complete features. In this case, Acronis software is the complete backup solution for your home computer. By using this software, you will be able to save the backup files into FTP server or FTP server or external hard drive. In addition, you can also get the email notification of completed backups, mounting backups as regular disks, free 5 GB online storage for a year, hard drive eraser tool, sandbox mode and PC cloning utility.For the best backup, you can also use AOMEI Backupper Professional as your backup manager. This backup manager is a full-featured backup program that can backup various types of data. The backup files will also be supported by disk cloning, partition backup and whole disk backup. AOEMI professional is also featured by an easy restore wizard. By using this feature, you will be able to compress a backup and split a backup into smaller pieces and size. There is also a free version that can be used in commercial setting. Actually, the free version will not have a same features as well as the professional version.
For Windows 8, 7, Vista, and XP operating system, there will be EaseUS Todo Backup Home as the next backup software. This software does not only backup all your important mail and documents but it is also able to make the backup of entire disks, partitions and even Android devices. Todo Backup Home is also supports with standard features such as compression and email notifications. Same with the previous backup software, the free version of Todo will not have same features with the professional version.
So, what is the last backup feature? This last backup software is the most excellent choice for your home backup data and files. You can manage all your files such as music, pictures and documents by using this excellent software. You can also keep the data from virus infection and cyber crime because it has a high data protection. The software will be featured by email notifications, online backup options and preconfigured backup. As the other benefit, this last backup software has also been integrated with Windows operating system. In this case, you can call the last backup software as Genie Timeline Backup Manager .
Attachments area