If your office or data center is in the market for a means of storing your servers and other computer and networking equipment, you should consider the merits of different types of server racks. This article delves into the differences between open rack frames and enclosed cabinets to help you decide which is best for your business's unique needs.
The Advantages Of Enclosed Cabinets For Servers
There are several advantages to storing your organization's servers in enclosed cabinets. One of the primary benefits is enhanced security. Compared to open frame racks, enclosed cabinets are much more secure. The front and back doors as well as the side panels are lockable. This way, only the proper people can access the sensitive equipment and data stored within the enclosed cabinet.
An enclosed cabinet for servers also offers some extra flexibility in terms of cooling. Expensive and powerful computer and networking equipment like servers are sensitive to heat.  They are isolated within enclosed cabinets so operators can better control the airflow and cooling management techniques to preserve their operational capacity and lifespan.
Of particular importance is the enclosed cabinet's ability to protect equipment from potential environmental damage. Certain elements can damage sensitive equipment like servers. When equipment is stored within an enclosed cabinet, it won't be exposed to water, dust and other harmful materials.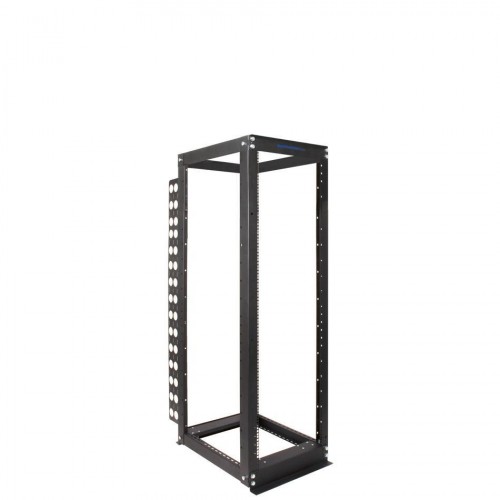 The Disadvantages Of Enclosed Cabinets For Servers
Unfortunately, there are also some negatives to storing servers in enclosed cabinets. Since enclosed cabinets have highly secure doors and panels, it will take some time and effort to access the equipment stored inside. This can be a little bit of a hassle when maintenance needs arise.
Also, enclosed cabinets tend to cost at least double what an open rack frame costs. Oftentimes, they cost three times as much. For startup businesses operating on a limited budget, buying enclosed cabinets might not be financially possible.
The Advantages Of Open Rack Frames For Servers
Open rack frames are also worth serious consideration because they are comparably inexpensive and they conserve space. Open frame racks typically cost around a third of the price of enclosed cabinets.
Many feel that open rack frames keep equipment cooler as there is ample room for air to flow over and around the stored electronic equipment that can generate plenty of heat. Since there are no lockable doors or panels to hinder access, accessing the servers stored within open rack frames for maintenance can take place in hardly any time at all.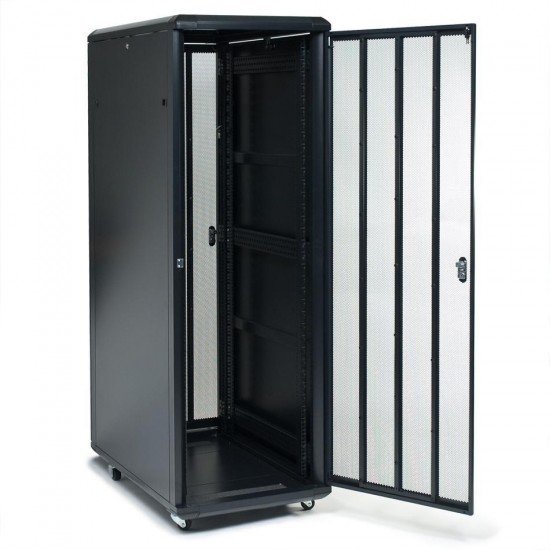 The Disadvantages Of Open Rack Frames For Servers
Yet an open frame server rack isn't as secure as enclosed cabinets because of their open nature. This means that there are no barriers to prevent anyone from accessing them. Since servers often store sensitive data, you should only opt for an open rack frame if you work in an incredibly secure environment with trustworthy people. It is also worth noting that open rack frames don't have doors and panels so dust, grime and other materials can accumulate with ease.
+Katrina  is a computer savvy tech specializing in designing and manufacturing custom server racks with racksolutions.com