When you move into rented property for the first time there are a lot of things you will have to think about. With so much going on, it is easy to forget to do important tasks, which is why we have provided a run down of our tip tips for first time renters.
Read the Small Print on your Contract
Before you sign a tenancy agreement, make sure that you read through it several times and do not forget about the small print. Check that the tenancy agreement states what the rent covers, who is responsible for paying the bills, how much notice you need to give before ending the tenancy and how much notice you must be given if the landlord ends the tenancy. The agreement should also outline any rules regarding pets, guests and smoking in the property. If you feel anything is missing from the agreement, be sure to query it with your landlord or letting agent.
Find Out how your Deposit is Protected
In order to rent a property in the UK, it is likely that you will have to put down a security deposit. Private landlords and letting agents in England and Wales are required by law to use a government-approved tenancy deposit protection scheme to protect tenants' money. Your landlord or letting agent must give you details about the scheme they use. The protection schemes provide a dispute resolution service, which can help landlords and tenants resolve disputes regarding deposits at the end of a tenancy.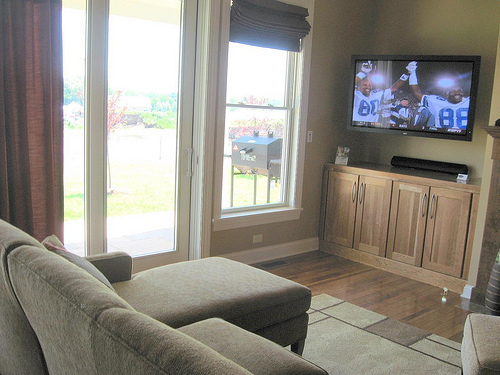 Make sure you get Contents Insurance
Although your landlord will be responsible for buildings insurance, you will need to pay for your contents to be insured. The best way to find affordable contents insurance is to use a comparison website. It will do all of the hard work for you!
Run through the Inventory
When you move into a rented property you should be given an inventory list. It is important that everything on this list remains in the property when you leave. Before signing to say you have read through the inventory, be sure to add on anything else that you find in the property when you move in or any problems you notice. By doing this you can avoid being wrongly accused of causing damage to the property or leaving behind items when you leave.
Get a TV Licence
It does not matter whether you are renting an entire property or a room in a shared property, you still need to be covered by a valid TV licence in order to watch or record television programmes as they are being aired. The only reason you may not need a TV licence is if you are a lodger and have a relationship with the homeowner, who already has a TV licence.
Check you are on the Cheapest Energy Plan
If you are responsible for paying your energy bills and they are not paid through your landlord, then you have a right to switch energy suppliers if you wish to. As soon as you move into the rented property, take a metre reading so that you are not charged for the previous tenant's usage. You can then compare quotes from energy suppliers online to make sure you are on the cheapest plan.
Look for Free / Low Cost Furniture on Social Media Sites
Furniture can be expensive, so if you are looking to furnish your unfurnished or part furnished rented property on a budget, we suggest looking for free or low cost furniture on social media sites. There are many groups and pages on Facebook, which people use to advertise the furniture they are looking to give away or sell. There are also numerous websites that serve the same purpose. Although it is important to see the furniture before you agree to take it off someone's hands (incase it is tatty) by doing so you will save it from going to landfill, whilst also saving yourself a lot of money.
Get your Landlord's Permission Before Redecorating
It is likely that your landlord will have outlined their rules regarding redecorating their property in the tenancy agreement, though if they have not, it is still important to make sure you ask permission first. Usually landlords will agree to let you redecorate, providing you are willing to stick to certain colour schemes or return the property to its original state at the end of your tenancy.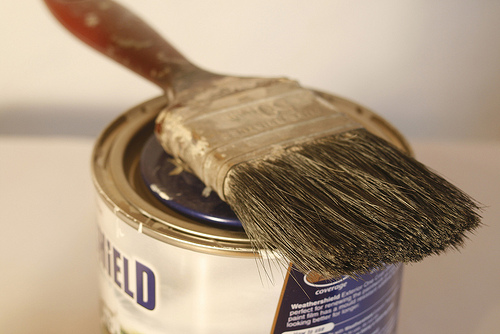 If the property is already well decorated, it is worth considering whether you really want to spend your money on improving the property when you will not be able to make a return on it yourself.
Conclusion
Renting your first property can be exciting and stressful at the same time. Keep these top tips in mind and your move from your parent's house to your first home will be a smooth and satisfying transition!