Most of the people tend to overlook wooden flooring because they feel it is a bit more expensive than other types of flooring. However, there are quite a few advantages which greatly outweigh the initial high cost.
Benefits of Timber Flooring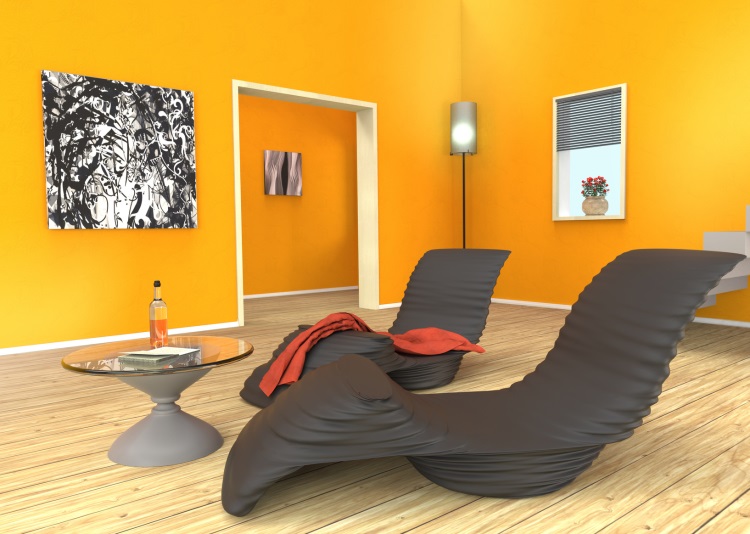 Let's Take a Look at a Few of these Benefits of Timber Flooring:
Quality: Wooden floors of supreme quality can be expected to last a couple of decades without any problem of constant maintenance and servicing. In fact, with a regular routine of minimum cleaning, such solid wooden floors actually look much better as years pass by. They are much easier to manage than regular floors with carpets. People using carpets for their floors find themselves constantly dusting, brushing and replacing them every five years or so. Also, they tend to get tarnished with smears and stains down the years. Carpet flooring may look highly elegant and opulent but they run a constant risk of shabbiness from daily wear and tear.
Maintenance and safety: Although wooden floors do need regular maintenance, cleaning requires minimum equipment and products. Nothing fancy or expensive is required for their maintenance. A simple kit comprising a fine brush, some coarse sandpaper and light vacuum cleaner is enough to maintain the texture of these floors. Smears, stains and dirt need as little as a single wipe with a damp mop to be removed completely.
More hygienic: Wooden flooring is much more hygienic and safe as compared to carpets or other types of flooring. Carpets can bear horrifying amounts of allergenic parasites and pests that can be a source of immense discomfort to your pets, children or sick people in the house who are sensitive to such allergies. Other types such as vinyl flooring sometimes bear environmentally hazardous hydrocarbons that pose tremendous health risks upon emission. This is particularly relevant to pet owner.
Preventing smells and odors: Stone, vinyl and carpet flooring have a tendency to trap unpleasant odors from the outside or animals. Due to their very nature, they lock in all kinds of grit, dust and debris and consequently the smell emanating from such substances. Brushing off these odor causing substances require excessive time and energy. On the contrary, polished wooden floors have a delightful aroma. They rebound any odor or other obnoxious substances causing them to escape before they get trapped in the nooks and corners. Even if such substances do settle, they can be removed and cleaned easily.
Providing comfort: Wood is the perfect medium to install efficient floor heating at homes. This is because wood is essentially a bad conductor of heat and electricity. Thus they keep the interiors warm for prolonged periods of time, despite the freezing cold outside. This is probably the main advantage of installing wooden floors. No wonder people dwelling in hilly areas tend to opt for timber flooring mostly.
Cost-effective: If after a couple of years, your wooden floors get messy and need to be re-furbished using a simple sand paper and seal does the trick. This is much more convenient and cost-effective compared to refitting carpet floors or polishing tile and stone floors. Moreover, with the range of production methods that has evolved in the market to develop flooring types, the overall cost of such timber floors have reduced to fit within the budget of all people. Thus wood is no longer meant for wealthy people only.
Great design: Hardwood has a timeless appeal which can completely change the look of a home. The tradition of wooden flooring as the ultimate way of projecting opulence has lasted since centuries and has now become even more popular than before.
Above mentioned advantages help you to understand the importance of Timber Flooring in your home. If you would like to know more then go here and get some more useful information.