New businesses face plenty of challenges. Those that set out during the years of recession had to be particularly special to succeed. In any event, even today there are plenty of things to consider when planning. That takes as read that the person launching the venture has a reasonable amount of knowledge about the market and the people currently trading in it.
Those companies that represent the real competition obviously have a head start if they have established a market share. One obvious advantage they have is that their name will be known. How long it takes a new company to penetrate the market will vary but it can be a long time, if at all, unless the business has a well thought out strategy and the means of implementing it.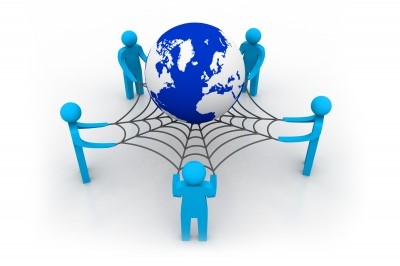 Principle and Detail
The strategy should have some general principles but it also needs detail. Even something as apparently mundane as a name is important. It should be something that is memorable and if its meaning helps towards the service or product that it represents all the better. Every company should decide upon the colours it wants to use in its promotional material, colour, font and logo. They should be used in everything that is then produced from letterheads to leaflets and packaging right up to things like roller banners that are very helpful from time to time at special events and exhibitions.
Help the Internet
While the Internet has become central to marketing in today's world, it does need help. Websites are very valuable but there are millions; a website needs to be visible and that means creating an audience which then places it towards the top of the search engines where the competition is already likely to be. That takes time and it is a bit like the chicken and the egg. Which comes first? Visibility should ensure success but it does not happen overnight and the audience needs to be created.
Practical
In the meantime, there are a number of practical things that a new business needs to do to spread the word of its existence and what it has to offer. Trade shows and exhibitions are ways to do that and specially held product launches with invited guests and media will certainly help. If a new business can get good reviews and free publicity from such events, the word will spread.
Any venue that is used in such an exercise needs to be properly dressed. Whether that is a display stand or a specially booked room within a hotel, then good banners that make an impact are invaluable. There is more to it than dressing; interesting content is the clincher but it should be delivered in the friendly surroundings of a place that looks like home; with dressing that uses the well thought out company name, logo and text.