A fireplace is the warm and cozy piece of your room which adds that perfect ambience for comfortable living.  It is one of the most precious possessions and you need to take care about it at any cost. Restoration of antique fireplace mantels would not only give a brighter look to your room but it will also satisfy your heart.  The time and energy that you need to spend behind getting this job done is worth the outcome. Apart from being large and imposing, an antique fireplace mantel is the focal point of your room. The look and feel of such a piece can add considerable value to your room. Hence, you have to be very careful while restoring such a valuable asset of your house.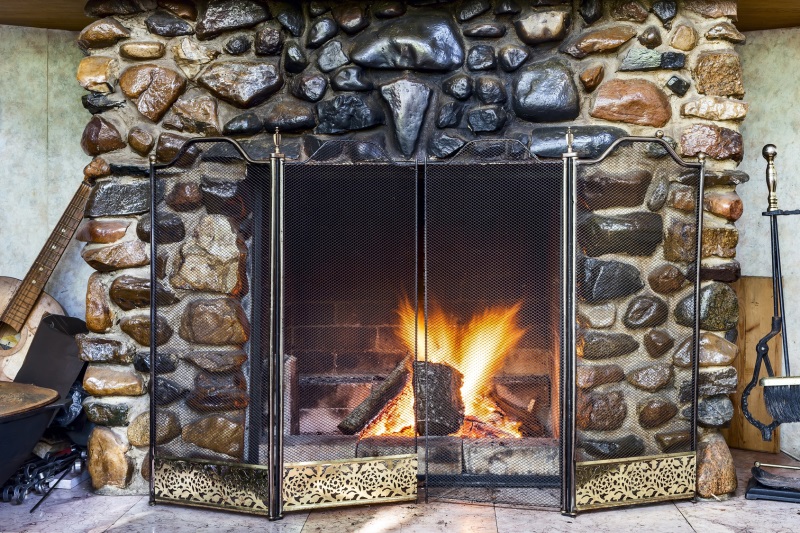 Below are the steps that you can undertake to restore your antique fireplace mantel.
To begin with, you need to thoroughly clean the surface of the antique fireplace. Rigorous cleaning is required so that the restoration can take place hassle-free. In order to clean the mantel, you need to brush off the dust and the dirt. When you start to clean the thing, you do not have to worry about the tougher stains; these things can be handled later. At this stage of basic cleaning, you have to brush off the loose dirt. All the debris would get swept off. You would find ample cobwebs that have accumulated over time. Brushing off the dirt will also take these off. For a proper disposal of all the debris you have collected, take a dustpan and gather those together.
Scrutinize the surface of your fireplace very minutely. After the basic cleaning is done, you need to see if any damages have happened over the years. You need to look at every nook and corner of the antique fireplace mantel to find any possible cracks. In case, you do find any cracks then you need to take it up for immediate repair. Unless you repair the cracks right at this moment, you could expect further damages which in due course of time will get unmanageable. You could use sealers to fix the cracks. After applying the sealer, you will have to leave it for sometime allowing it to dry up. Once the crack gets dried up, you can proceed with further examination. Then you have to use a sandpaper to sand down the excess caulk around the mantel of the antique fireplace. This way you could camouflage the defect.
While you examine the fireplace and look for any possible damage, you might come across broken or damaged areas. Some areas of the mantel might have got chipped away and these certain need fillers. You have to find out the proper way in order to replace such areas so that the look can be rightly restored. If you want to put fillers made of stone in case of your antique fire mantel is made of stone, then you have to make use of caulk and caulk gum. However, you need to be careful and clean up the spilled caulk immediately before it can get dried up.
For a proper restoration of the antique fireplace mantel, you will have to scrub the surface of the mantel properly. For scrubbing a stone mantel, you can use a powerful chemical called trisodium phosphate. However, for using something so noxious like this, you will have to arrange for proper ventilation before its application. You have to use a scrub to apply it at the stone surface.
Restoration of antique fireplace mantel can take up considerable time but once you do it nicely, you would be praising yourself for doing such a wonderful task. Let's go to the details to get few more useful information about antique fireplace mantels.