It is important to have at least one holiday a year as this will help boost your productivity as well as making you refreshed and ready to face life's challenges. Most people escape to foreign land to get away from the hectic work routine and to make some exciting memories. Istanbul is one of the best places to achieve that and is also the perfect destination for a family vacation. Istanbul is the largest city in Turkey and hence the country's main economic hub. It is also one of the most popular tourist destinations in the world.
Characterized by some traditional and yet modern surroundings, Istanbul paints a different and unique picture from the other Asian cities. Blessed with rich culture and history, the city contains some of the best tourist sites in Turkey. If you are planning to visit this magnificent and exotic city, then you should ensure that you do it in style. Here are some of the places that you and your family should visit while in Istanbul
Turkua Zoo
From its name you may think you can guess what this is – but you will most definitely be wrong. This is not a zoo; but an aquarium, and it offers a great day out for each member of the family to enjoy. It is one of the few aquariums in the country and the first of its kind. The open hours are always the same and hence you can visit it on any day of the week. The aquarium has numerous types of sea creatures and contains underwater tunnels which provide visitors with the opportunity to observe sharks and other creatures swim. The children will definitely love this place.
Hagia Sophia 
Hagia Sophia is world renowned museum which was initially a church before being transformed to a mosque and today it exists as one of the most fascinating museums in Asia that displays some historical objects and fine arts. The building was constructed way back in 1453 and it has been well-maintained ever since. It is one of the few existing buildings with the byzantine architecture. Hagia Sophia is the face of Istanbul and hence a must visit tourist site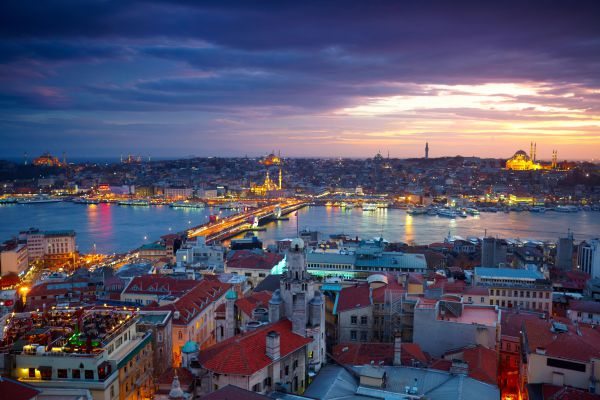 Emirgan Park
Emirgan is a spectacular park that is located close to numerous best and luxurious hotels. Its strategic location offers you the opportunity to break away from the city's hustle and bustle. The park is considered the biggest in Istanbul and it has existed for several centuries. It has a large area to explore as well as some well-maintained picnic areas. Here you will find locals and tourists enjoying the sounds and sights of this beautiful public park. Make sure that you explore the three pavilions whose names are based on their colors.
Topkapi Palace
This is another of the most popular tourist destination in Istanbul. The gorgeous and spectacular palace was home to Ottoman Sultan. It is a UNESCO world heritage site and is considered as one of the top tourist destinations not only in Istanbul – Turkey but also in Asia. It contains some holy items which is believed to have some great significance among Muslims.
Other places to visit in Istanbul include Galata Bridge, Gulhane Park, Sultan Ahmed Mosque and the Grand Bazaar. Apply for a Turkey Visa and get to enjoy some family moments in Istanbul