Now the entire world is trying to promote 4K, who want to watch the favorite picture on 4k my suggestion is Blu-ray disc is the best choice for better picture quality, many online video sites have begun to offer 4K resolution Disk. And in this week's IFA electronic trade show, the Blu-ray Disc Association revealed his future plans. Blu-ray Disc Association representative at the show revealed that the new 4K Blu-ray Disc production has basically been completed, the authorization will begin in spring next year. Although it sounds, there for a long time, but having said that, there are still many people have not been able to play or display device 4K Disk.
We all know, 4K promotion is still mainly concentrated in the field of online video, but there were a lot of problems, such as loss of quality caused by compression and network bandwidth requirements for high and so on. And hard copy formats you can easily erase or even solve these problems. Using actual physical press instead of depending on fallible and often limited internet connection means Blu-ray disks can provide the best possible picture quality.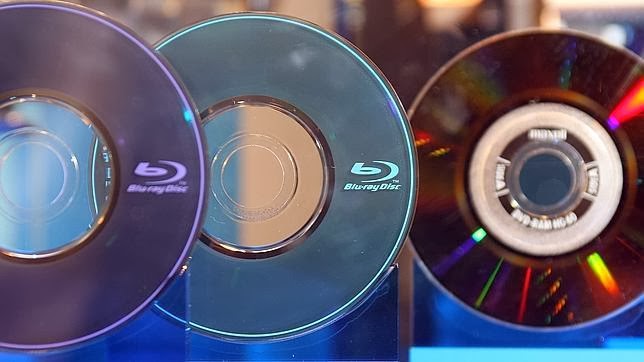 Blu-ray Disc Association President Victor Matsuda said, the new disc is not only able to provide a higher 4K file compression (to bring smoother image), but also show a more vivid color gamut and higher dynamic range, bringing deeper blacks and bright white. The new CD will be current chromatography twice, but also beyond the scope of today's latest 4K TV can handle.
And 4K streaming, the new CD will be at 60fps frame rate of data transmission, and in the top compression coding HEVC help, the organization can be 4K file into the current capacity of the Blu-ray Disc 50GB of them. In the future, the organization also plans to use a larger capacity disc, so that accommodate larger volumes of documents possible. "From the road map, we can do it – the capacity up to 66GB or 100GB of these have been developed among the.." Vice president of Panasonic Hollywood Laboratory, Blu-ray Disc Association member Ron Martin said.
However you want to enjoy this new CD, users also need to buy a new Blu-ray playback device. Undoubtedly, many people will feel more convenient and simpler streaming 4K. Although the project Blu-ray Disc Association is still in development, and they've got great support from Sony and Disney and other film industry giants. So at least for now, these little plastic discs still have the opportunity to develop.